By Adam on October 28, 2009
In the you can't make this stuff up category, check out what happened right as I clicked to read about how AT&T stated its network is fine in the mobile Google Reader site on my iPhone. Yeah, umm, AT&T your network is not fine.
Posted in Apple | Tagged AT&T, fail, iphone, network | 3 Responses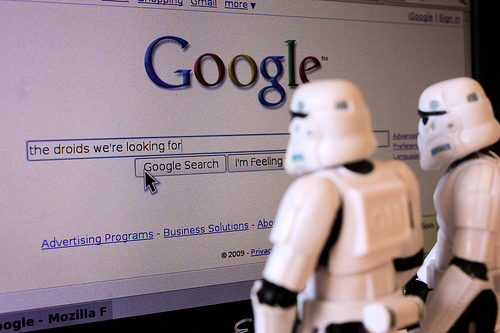 By Adam on October 26, 2009
Robert Scoble published a post yesterday that raised 85,000 reasons why the iPhone will continue to dominate smart mobile sales. But, there's one giant reason that Scoble skipped. The network. Yes, the topic was been raised and covered multiple times before, but the fact remains that AT&T's voice and data networks are struggling to keep […]
Posted in Apple | Tagged AT&T, Droid, iphone | 15 Responses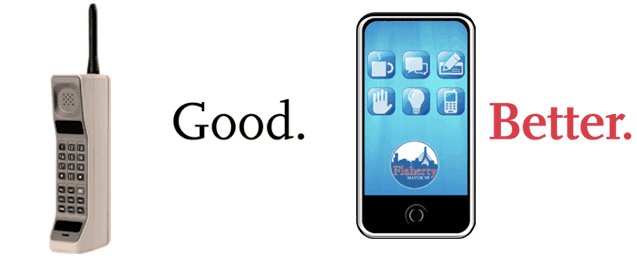 By Adam on August 20, 2009
Here's the problem with comparing yourself to an iPhone, if you don't back it up by actually utilizing new technologies well, you come off as insincere and gimmicky. That's the spot Michael Flaherty, one of the candidates for Mayor of the City of Boston, has placed himself in, at least in this blogger's eyes. This […]
Posted in Boston | Tagged communication, Elections 09, iphone, Marketing, Mayor, Michael Flaherty, social media, Tom Menino, twitter | 7 Responses

By Adam on July 19, 2009
Looks like Google has started giving out invites to Google Voice for people who signed up for invites. I see that two of my blogging buddies got Google Voice. Jim Gaudet thanked Google for Google Voice and Justin Wright slyly added a Google Voice widget to his sidebar. With the rush of new Google Voice […]
Posted in Technology | Tagged Android, Blackberry, Google Voice, iphone, mobile | 8 Responses

By Adam on June 17, 2009
Yesterday, Tweetdeck released an update to its desktop AIR Twitter application and also released a free iPhone version of Tweetdeck. After playing around with the iPhone Tweetdeck, it's giving Tweetie a serious run for my most used iPhone Twitter app. The new desktop release of Tweetdeck comes with a sync feature (as well as multiple […]
Posted in Technology | Tagged iphone, tweetdeck, twitter | 24 Responses
By Adam on August 1, 2008
Yesterday, my iPhone stopped responding to touches or button presses. Now, this particular iPhone (an 8 GB, non 3G) has been acting up almost since I got it but it was never really a big issue. It would become unresponsive for a few seconds and then kick back in. Now, however, it simply does not […]
Posted in Apple | Tagged iphone, lame | 7 Responses
By Adam on July 25, 2008
I'm off to the get some documents notarized and filed with the City of Boston so enjoy this video of a brand new iPhone 3G getting blended. Have an awesome weekend everyone!
By Adam on July 24, 2008
Check it out iPhone visitors, this blog is now super iPhone friendly. This blog appeared 99% fine in Safari on the iPhone before [some videos wouldn't play due to lack of Flash] but now it's optimized so the text fits perfectly on the screen. Sure, all the advertisements and other personal theme stuff goes away […]
Posted in Apple, Blog, Technology | Tagged Apple, Blog, iphone, tech, tips