Whoa…I always thought there was something a bit off about the look of John McCain, and now I know what it is. In official breaking news, I've discovered (with help from Literal Barrage) that John McCain is a Cylon. Don't believe me?
Check out the crazy resemblance John McCain has to Colonel Tigh, who I'm sure will be revealed as a Cylon in the final season of Battlestar Galactica, set to premiere in March.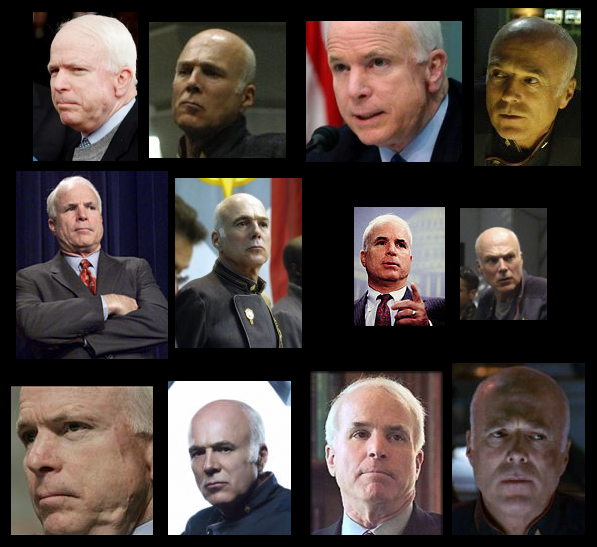 What have you done New Hampshire! We might have a Cylon in office now!
Thanks to the Metamerist for the pictures.