Five minutes into The Simpsons movie, the guy sitting behind us summed up my opinion quite well, "it's already worth the $10 ticket". I chuckled and nodded my approval as I settled in for a joyride through my adolescence with all my old animated chums.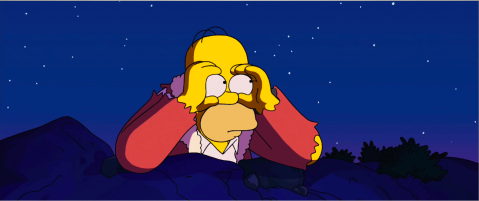 I had reservations about the The Simpsons Movie before going in but was excited nonetheless, the sheer amount of jokes and new territory the producers broke in the first act of the film makes it the best Simpsons content of the last five years, easily. The second act does drag a little bit but is still funny, and the pace picks up again in the third act of the film. I don't want to spoil the movie for anyone, but I don't understand the reviewers out there who claim this movie didn't feel epic enough; Springfield is on the edge of annihilation, that's not epic enough?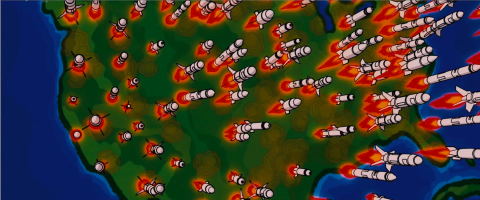 A movie hasn't brought me this many laughs in a long time. It might not be the funniest movie ever, and it certainly isn't the best Simpsons content ever, but it's damn good. Any true Simpsons fan will love the references to classic episodes and the new ground explored in both jokes and animation style. The producers used just enough Computer Generated animation to appease the eyes while still maintaining the classic Simpsons style. A movie with 18 years of hype simply cannot satisfy everyone, but as a lifelong Simpsons fan, I was pleasantly surprised.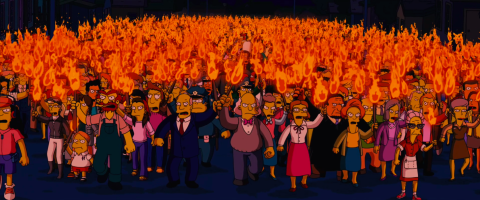 For a show that started drastically decreasing in quality over five years ago (peaking well before then) to release a movie this funny and capable of appeasing its massive hype is a sign there's still life left in the Simpsons franchise. Hopefully, now that the writers can focus on the show again, the quality of the TV episodes will pick up too. Until then, I'll be watching the Simpsons Movie several more times, as it's simply that good and contains a bounty of jokes I missed over all the laughter.
Score: 4.75 [out of 5]