My buddy just e-mailed me a photo from the Democratic National Convention in Denver, Colorado of former President Bill Clinton. At first glance it's a fairly innocuous picture of the former leader of the free world shaking hands with someone.
If you look in Bill's left hand you can see he's holding a silver can of some sort, perhaps a silver bullet? Could it be the former president is slumming it with the common Coors Light?
Let's take a closer look: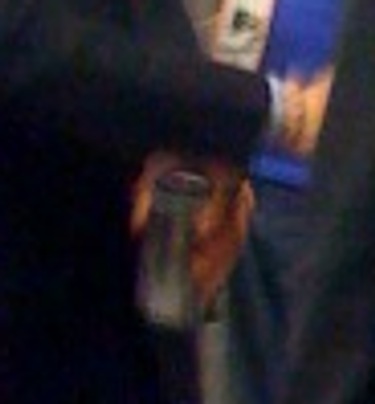 Hmm, a little tough to tell but it does seem to have the blue rim and the greyish-whitish rendition of the Rockies on the side.
Let's compare with an actual Coors Light can (via ChuckThomas.com):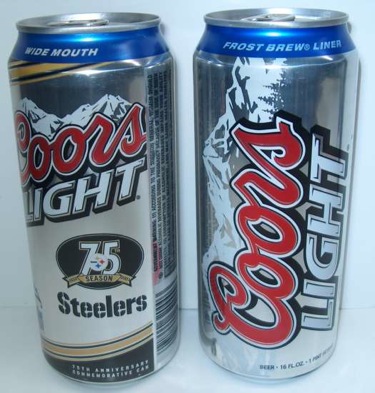 Hmm, still a bit too close to call definitively. I've asked my buddy to e-mail me the full resolution version of this photo when he gets a chance so hopefully we'll know for sure soon.
Let me be clear, I do not disapprove of Bill throwing back a cold one. After all, he's pretty much retired now so I say let him enjoy his time however he wants. If it is in fact a Coors Light, it's a funny way to perhaps gain some favor amongst the people in the state of Colorado. Or maybe he was just thirsty.