I ran into an iPhone hacker today. My iPhone is at its original settings as voiding the warranty on a $350 device is not fiscally realistic, right now. So, today was my first chance to play with an open iPhone (still locked to AT&T, which is not a BIG deal) and it was awesome! Being able to ssh into this blog's server from a phone is very cool, as is the customized layout and look.
Oooh, shiny: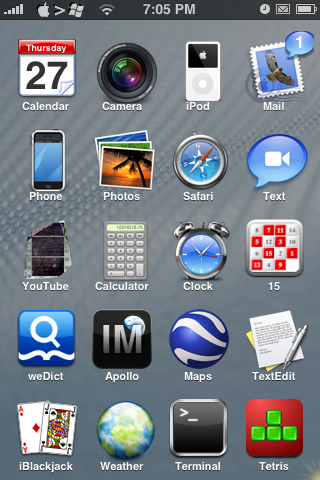 Apple, we need a 1st party Terminal ASAP: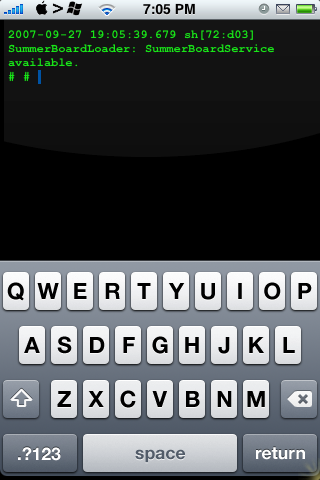 The hacker, who wants to be known only by his initials, RFD (so Apple does not find out he voided his warranty), was kind enough to promise me a little bit of more time with his iPhone; so, look out for two reviews on the iPhone soon, one based on the factory settings and another one based on the hacked iPhone.