After my previous hiatus, I wanted to let everyone know what I've been up to the past few days before I stayed out of touch for too long. This past Tuesday, I purchased a used bicycle from Bikes not Bombs in Jamaica Plain and have been enjoying the great weather we've been having here in Boston and biking around town. I'll post an in-depth review of both the bike and the bike shop but for now here's a picture of my new wheels: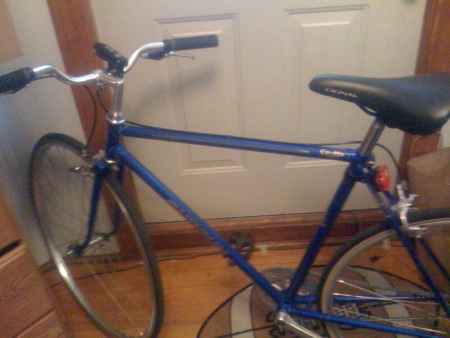 Pretty sweet ride, eh?
I'll post more (and better quality, non-iPhone) pictures soon but for now I'm off. A heads up, don't expect a post tomorrow (though you might be surprised) as it's supposed to be 70+ degrees here!