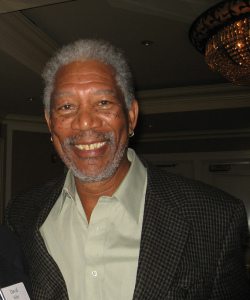 If you haven't heard, the best actor alive, Morgan Freeman, was in a car accident today. Luckily, it seems he'll make a near full recovery. His publicist Donna Lee stated:
Morgan has a broken arm, elbow and has minor shoulder damage but was in good spirits when I spoke with him a short time ago.
As I said in my The Dark Knight review, Morgan Freeman makes any movie he's in an automatic 3/5 simply because he's The Man. Good to hear that he'll be OK. Get well Morgan.
Morgan Freeman photo from David Sifry's flickr page.