Was just in the Dunkin Donuts up my street (the one on Boston Street, there's another DD at the other end of my street too) waiting in line when I saw the TV in the corner playing CNN broadcast that the New York Times rejected an op-ed piece written by McCain. Reading through McCain's "essay", I see why the paper's editors rejected the editorial. I'll save you the effort of reading through the poorly written piece; McCain basically attacks Senator Obama's statements and positions concerning Iraq without discussing any of his personal strategies.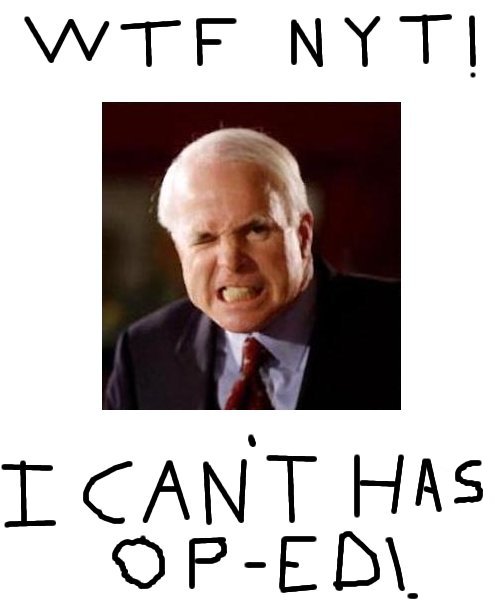 My vote will not go to the McCain-Obama Demopublicans Republocrats but at least Obama can speak and write well. The McCain essay whines about Obama and offers no new information or strategies. Here's an idea, let's "surge" Iraq with "our" entire population! Surely then violence would drop to record new lows!
Quick, everyone surge!